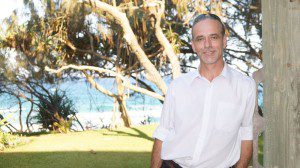 Tony moved to England at the age of 22 and traveled through Europe, Asia and Central Australia for 5 years, during which time he became fascinated with Hawaiian Huna practices, guided meditations, and alternative health treatments. He decided to pursue a career in mind, body and spirit therapies with the aim of assisting people to resolve inner conflicts and learn more about their spiritual nature.
He first completed training in KaHuna bodywork on the Sunshine Coast in 2001, and then qualified as an NLP Master Practitioner, Hypnotherapist and Timeline Therapist(TM)  in London in 2004. He completed Diplomas in Clinical Hypnotherapy and Life Between Lives Regression while living in the UK, and practiced in London for five years. He began his practice in Australia in early 2009 and has since completed training as a Regression Therapist, Pranic Healer, Pranic Psychotherapist, and Hypnosis and NLP Trainer.
The Past Life and Life Between Lives sessions work directly with the mind, body and soul, and Tony recognizes the importance of working with all 3 in any therapeutic process.
He brings a blend of humour, empathy and experience to his work with clients, and is committed to getting the best results possible. He provides a safe space for you to heal yourself in a way that promotes your inner peace and happiness, & opens your own unique connection to your higher self.
---
Qualifications:
Regression Therapy – Diploma
Past Life Regression Academy, UK
Life Between Lives Regression Therapist – Certified
Past Life Regression Academy, UK
NLP, Hypnosis and Time Line Therapy™ – Master Practitioner
NLP World, Brighton, UK – 2003 / Refreshed with Tad James co. – 2013
Clinical Hypnotherapy –Diploma
The London College of Clinical Hypnosis, UK
NLP and Hypnosis Trainer – Certified
Tad James Co.
Advanced Pranic Healing and Pranic Psychotherapy – Practitioner
Brisbane Pranic Healing Centre (with Fara Curlewis)
KaHuna Massage – Level 5 Hawaiian Massage Therapist
Mette Sorenson's Institute, Sunshine Coast, QLD
 ____________________________________________________________
Association Memberships   
International Institute of Complementary Therapists (IICT) – Full member
American Board of NLP and Hypnosis – Master Practitioner and Trainer Level
Time Line Therapy™ Association