Heal your past…
Experience a journey into the heart & soul of who you are
Welcome
Welcome to Past Life Regression Hypnosis, a service specifically designed for you to explore and heal your previous incarnations, learn about your eternal identity, and discover your purpose for this lifetime.
In the modern world, with all its pressures, we often forget our divine origins, and can lose the awareness of our soul self. Many of us have had so much outside programming that it can be easy to lose touch with our inner world and our purpose for being here – exploring your Past Lives and Life Between Lives is a special opportunity to reconnect with your soul and create a more meaningful life.
Regression Hypnotherapy – one to one sessions Gold Coast, Brisbane & the Sunshine Coast.
Online sessions available via Zoom for all other locations!
Why experience Past Life or Interlife memories through Regression?
The primary intention for revisiting past life memories is to understand, heal, and resolve issues that are affecting you now, and to move forward with a deeper understanding of how these issues have a spiritual purpose. Sometimes our problems have their roots in a past life experience, and have been carried over into this lifetime for healing, transformation, and resolution. Regression therapies specifically aim to heal disturbances from old memories that are distorting your wellbeing, and to clear the way for a much brighter future.
Life Between Lives Hypnosis directly connects you with your higher self, and with the memories of what your higher self agreed to do before incarnating in your current life. The sessions allow you to find answers to your current life experiences, a deep inner peace, an understanding of your life purpose, and the desire to enjoy living your life to its fullest potential.
No matter what your previous experiences have been in both your past lives and in this lifetime, or how difficult it's been to handle ongoing issues, the services offered by this practice intend to help you move forward in life now. There is no need to linger or dwell on memories of the past – the focus of all sessions is to simply learn, integrate, and let go of concerns, allowing greater freedom, choice, spiritual growth, and peace of mind from this day forward…..
Past Life Regression Hypnotherapy – What happens?
This 7 minute video will answer some of the most commonly asked questions…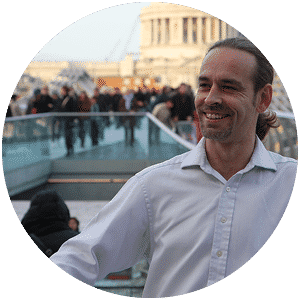 Tony Collins
Tony moved to England at the age of 22 and traveled through Europe, Asia and Central Australia for 5 years, during which time he became fascinated with Hawaiian Huna practices, guided meditations, and alternative health treatments. He decided to pursue a career in mind, body and spirit therapies with the aim of assisting people to resolve inner conflicts and learn more about their spiritual nature.
He brings a blend of humour, empathy and experience to his work with clients, and is committed to getting the best results possible. He provides a safe space for you to heal yourself in a way that promotes your inner peace and happiness, & opens your own unique connection to your higher self.
Certified NLP Trainer  |  Certified Hypnosis Trainer |  Diploma Regression Therapy |  Certified Life Between Lives | Diploma Clinical Hypnotherapy | NLP Master Practitioner, Hypnosis, NLP Coach, Time Line Therapy®  | Various Energy Healing Modalities.
Having had no previous training in Hypnosis apart from what I know intuitively, the course allowed me to gain a deeper set of skills for my toolbox.
I have to say Tony as a trainer you have an excellent rapport. You managed the time perfectly and the content was so easy to understand, nothing was ever too complicated. Your obvious knowledge and passion regarding Hypnotherapy is great, and I was amazed at how powerful Hypnotherapy can be.
You are an excellent trainer who speaks from the heart. Well done and thank you!
I have some wonderful feedback from the course that I would love to share with you….
The last few sessions I have had with my current clients have been wonderful. I feel efficient and productive because I have broken the problem into tangible symptoms that can be measured. I am now able to just focus on 1-2 things per session and that has made all the difference!
I just spoke to the clients that I saw for smoking – they haven't smoked since our session, and I only had one session with them each!
This course is the best training in the country. I highly recommend it to anyone who has great integrity in helping heal people through spiritual hypnosis