Between Lives Spiritual Regression
Experience a journey in the Spirit Realms to discover your Soul's Purpose for this lifetime….
The Evolution of Past Life Regression
If we return to life many times in many different bodies, where do we go when we're not in a body, and why do we keep reincarnating?
Life Between Lives Hypnotherapy focuses on what happens when we are not incarnated in a body. When we finish a lifetime, we don't just jump into the next one – there is an extended period of time in a spiritual realm.
Clients under deep hypnosis report that when a past life is completed, they experience leaving their body and journeying into a peaceful, heavenly space – they then go on to describe a sequence of events leading up to their next incarnation. These commonly include a process of reviewing the life they've just finished, learning with spiritual family members, and undergoing detailed planning for their next lifetime.
Buddhists would refer to this peaceful space as 'the bardot', Christians as 'heaven', and other cultures have their own names and references for where the soul journeys after leaving the body. Reports from thousands of clients in Life Between Lives sessions from all over the world are remarkably consistent in describing this realm and the sequence of events that occurs there. Under hypnosis it is often referred to as the spirit world, or sometimes simply as 'home'.
So, what is the 'soul' ?!
Ever since humanity became conscious of having a 'soul', it has become woven into the fabric of our religions, cultures and identities for centuries, though there is little evidence to support that it exists, and few clearly defined definitions of what the soul actually is. Some belief systems say that nothing happens at all and the soul doesn't exist. Others say that our soul lives only once and will be judged by its actions in that one lifetime. And others say that it returns over and over again until it has mastered spiritual lessons and no longer needs to incarnate.
Whatever we individually or collectively believe it is certain that we will all complete this lifetime. What happens after the body ceases to go on living can simply be narrowed down to one of three things –
We die and that's it – consciousness ceases to exist, nothing happens, we fade to black and our existence was random and meaningless.
We die and either go to heaven to enjoy eternal glory, or hell to suffer eternal damnation and punishment. Or,
Something else happens…
The findings of Life Between Lives Hypnotherapy indicate that something else does happen – that the soul has an origin that is not earthly, and chooses to reincarnate on Earth for the purpose of spiritual growth.
Each soul has its own spiritual name, family, objectives, and primary lessons to learn – it is an individual, energetic being in it's own right, and has specifically chosen to manifest you for spiritual experiences in this lifetime. It is the reason we're alive, and Life Between Lives Hypnosis is a direct way to meet this aspect of yourself to discover your deeper intention for being here.
So how was this technique developed, and what can you expect by experiencing Life Between Lives Hypnosis?
In the 1970's, an American Psychotherapist and Clinical Hypnotherapist named Michael Newton was working with a client who spontaneously regressed into a past life experience and then went on to describe what happened after his death. Initially skeptical, but interested in the detail of the clients experience, Dr Newton decided to do further hypnotic sessions with the man and research the results.
Over 30 years and 7000 case studies later, Dr Newton is now considered to be a pioneer in uncovering the mysteries about life after death through his development of the Life Between Lives Hypnotherapeutic technique. The Life Between Lives process is an extension of Past Life Regression that is a truly special experience – directly connecting you with your soul self. Most people describe the experience of an LBL as a fascinating journey, bringing a very deep sense of inner peace, love, compassion, and a comprehensive understanding of their life purpose.
In a Between Lives Spiritual Regression you will consciously connect with your higher self and experience a therapeutic journey in the spirit world. The aim of the session is to:
recall the agreements that were made before birth
learn why your body and life were chosen
learn more about the relationships in your life now, and in the spirit world
discover the link between experiences in your past and present lives.
Answer questions such as: "What happens when I die?" "Where do I come from?" "What am I here to do?"
Learn how issues in this life have a purpose, and are a calling to reconnect with your higher self
make choices that promote peace, enjoyment and happiness
Before experiencing an LBL it's recommended that you undergo a Past Life Regression first, which acts as a bridge to the afterlife experience and an opportunity for therapeutic resolutions if they are needed.
After your LBL experience, a full hypnosis, Timeline Therapy™ and coaching program is available to accelerate your spiritual growth. Sessions are specifically tailored to match what you learn in your Past Life & LBL experiences.
Go to the "Life Between Lives Coaching" Page for more information…..coming soon.
Consistency of results seen in over 7000 cases spanning 30 years
This work is based on the groundbreaking research and instruction of Michael Newton, Ph.D., author of the best-selling books Journey of Souls and Destiny of Souls. The findings reported by Dr. Newton represent some 7,000 LBL cases spanning a period of over 30 years. Dr. Newton's clients, and those seen by LBL therapists certified and trained in his methods, report remarkably consistent results, regardless of the client's religion, philosophical orientation, or nationality.
One session produces enduring positive changes
Through years of clinical observation it has been noted that even a single Life Between Lives session promotes enduring positive changes to a client, particularly with their understanding of their life's purpose. Clients consistently report that finding their place both in the physical world and in the eternal spirit world is the most significant work they have ever done.
Preparation
It is recommended that a 90 minute Past Life Regression is held before undergoing an LBL. This is also an opportunity to discuss your desired outcome for your LBL Regression. Both session are included in the LBL package.
The Life Between Lives session will take a minimum of 3 to 4 hours, sometimes rising to 5 hours. It's highly recommended that on the day of your LBL you allow plenty of time to integrate your experience and relax as much as possible.
All sessions will be professionally recorded on CD for your reference in the future.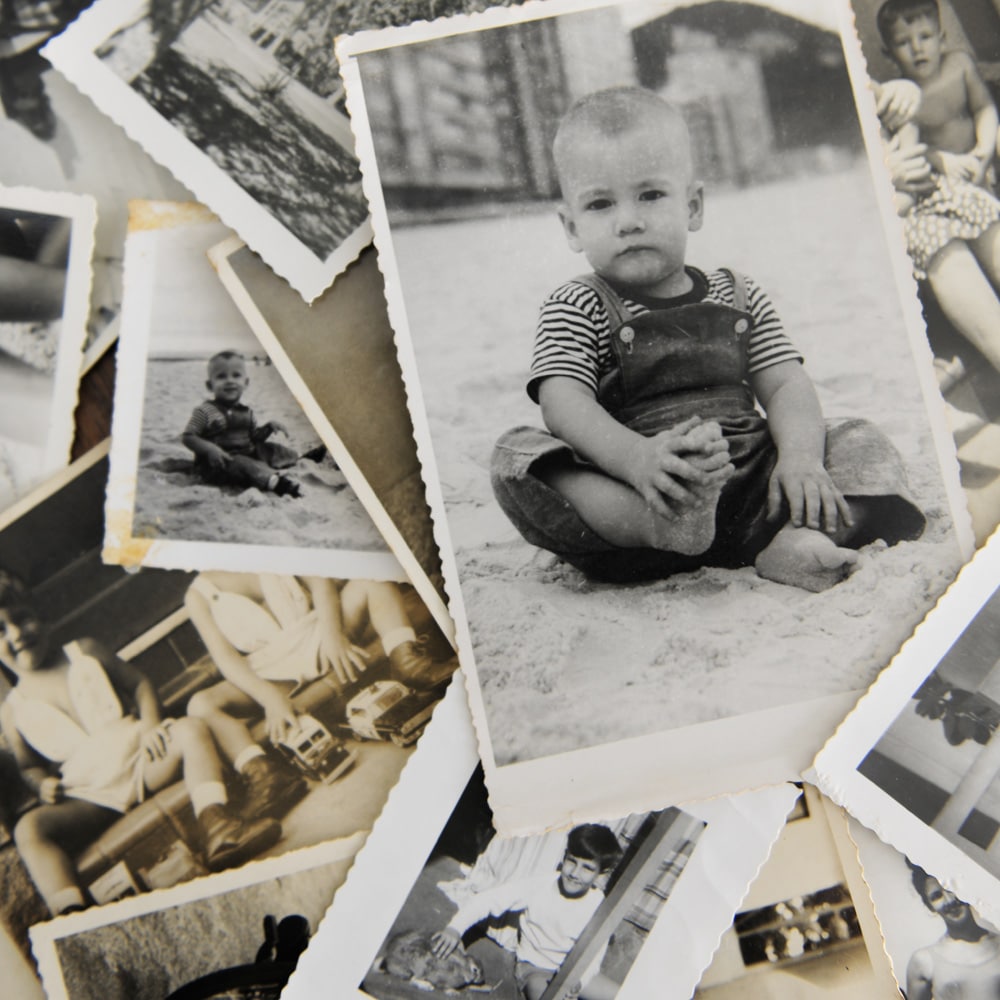 Download our FREE '7 Step Report on Successful Past Life Regression'
Learn how to prepare for a PAST LIFE REGRESSION session with this free report, download it today.
Spiritual Regression Services
Past Life Regression and Regression Therapy – 3hrs – $225 (or) 1.5 to 2hrs – $180
(a brief case history by phone or in person is recommended)
Life Between Lives Hypnotherapy – $595 
(includes a $180 Past Life Regression held on a separate day, and a 3 to 5 hour Life Between Lives session)
Life Between Lives Package – $695 
(includes 3 sessions – a Past Life Regression, LBL, and 1 x 2 hour follow up)
Energy Healing Session - 1 to 1.5hrs - $120 (or) 1.5 to 2hrs - $150
(sessions may be in person or remote by phone or web call)
Payment plans for Life Between Lives services are available - contact Tony for details.
Payment options for services & trainings:
Payments can be made by:
Cash
Bank Transfer, or
Eftpos (Visa, MasterCard & Debit cards only)
To request payment plans for services or trainings, contact Tony to ask what can be arranged.
Inner Fulfillment also welcomes Bartercard members – please ask for trade dollar arrangements.
Appointment Cancellation Policy
Once your appointment has been booked and confirmed,
24 hours
notice is required to cancel your appointment. If cancellation occurs:
within 24 hours on the day before your appointment – a $50 fee may be applied at the practitioner's discretion, but is rarely warranted
within 24 hours, both on the morning of your appointment and:
within 24 hours and you do not arrive for your scheduled appointment time
A cancellation fee of 100% of your appointment cost will be applied.
If you are sick or have a genuine last minute emergency that prevents you from attending your appointment, the cancellation fee may be waived, but once only, and another appointment made for you. Should the second appointment be missed, the cancellation fee of 100% of the appointment cost will be applied.
If you need to cancel or reschedule outside 24 hours, this can easily be arranged for you.