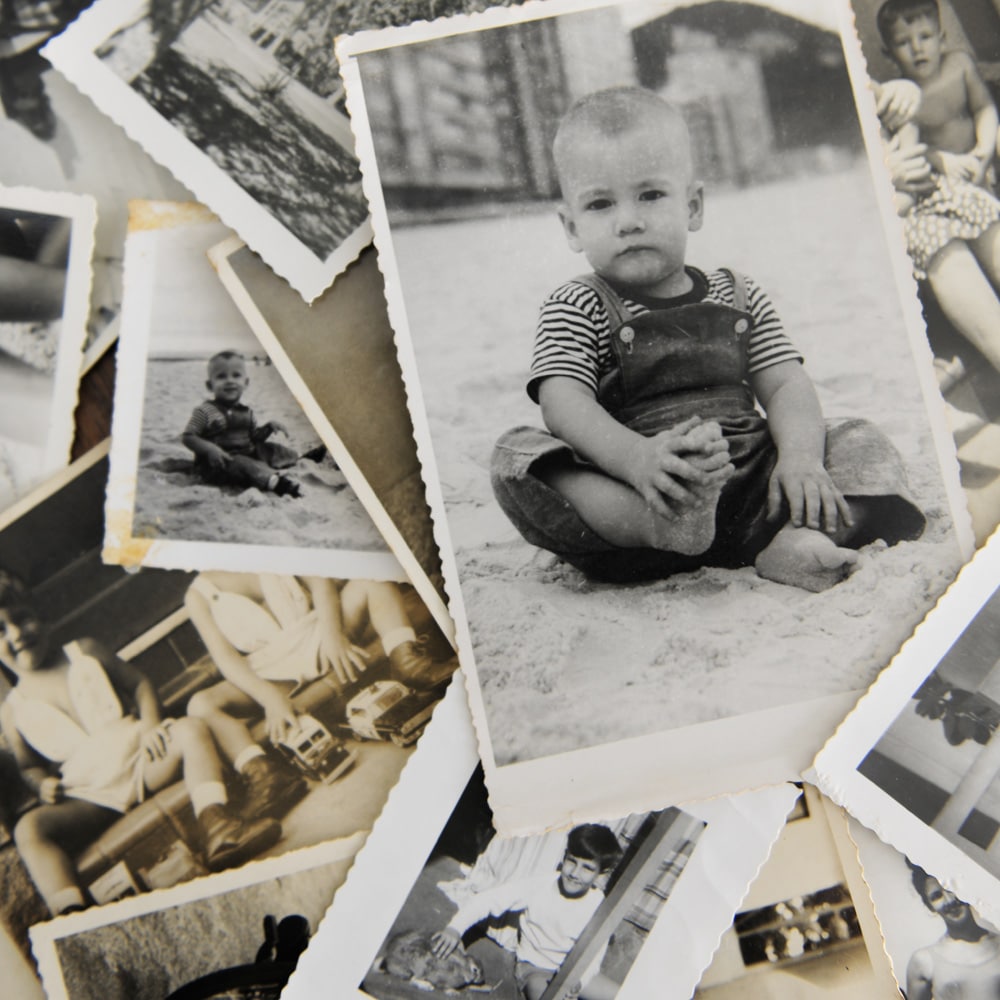 Download our FREE '7 Step Report on Successful Past Life Regression'
Learn how to prepare for a PAST LIFE REGRESSION session with this free report, download it today.
"Have you ever wanted to know about your Past Lives, where your soul consciousness goes after a lifetime, or how to be able to navigate your soul memories?"
"Have you wanted to learn how your chakra and energy system works, how to clear and protect it, and how to feel lighter, more grounded, and more able to raise your vibration?"
Join us for a 2 day workshop at Peregian Springs on the Sunshine Coast in October!
This 2 day workshop covers many aspects of reincarnation, how our soul energy resides and operates in our body in our daily lives, and how to keep a clear and protected spiritual energy to advance your evolution.
Te workshop can be attended as a single day for your preferred topic, or both if you'd like to learn as much as possible in a weekend!
Day 1, Saturday the 26th of October, we'll be learning all about how reincarnation works and where the soul consciousness travels to in between incarnations. There will be a past life experiential session in the afternoon so you can view a past life experience, you'll be provided with a workshop manual, and a meditation to take home to continue your past life explorations after the workshop.
Day 2, Sunday the 27th of October, we'll be learning about how the human/soul energy field works, and how it stores primary information for our souls' purpose. We'll also be looking at the nature of intrusive energies, how to keep our energy fields clear and vital, and what to focus on to achieve our highest possible potential in this lifetime.
Many of the techniques we'll be learning and practicing will be from Amorah Quan Yin and her methods in Pleiadian Lightwork healing – a unique and comprehensive model for understanding and healing the soul energy field. Day 2 will also have a manual and meditation for you to take home to practice clearing methods for yourself and others.
Morning and afternoon teas will be provided – please bring a lunch with you, or there are cafes nearby if you'd prefer to eat out. Workshops number are restricted to 20 people, so book soon!
Cost $90 for one day or $150 for both days.
For more information or to register for one or two days, please contact Tony on 0420 249 592, or by email at tony@pastliferegressionhypnosis.com.au.
I look forward to seeing you there!
Tony 🙂
Soul Therapy and Coaching Institute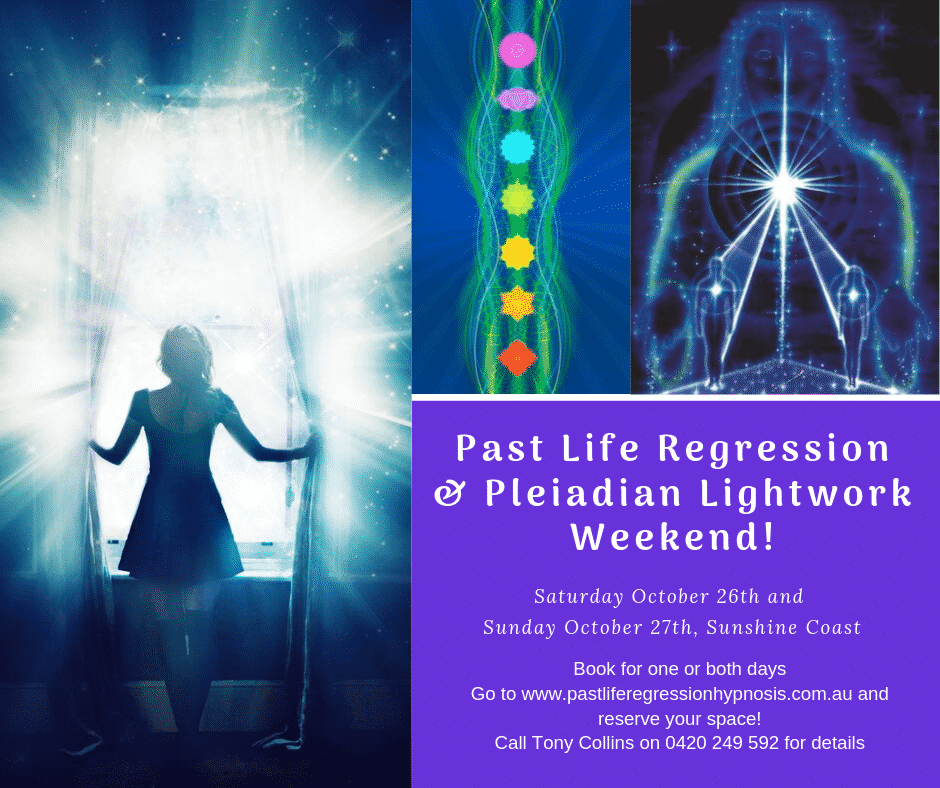 Watch an excerpt from our latest half day Past Life Regression Workshop…
Welcome to the Past Life Regression Hypnosis workshop programs
This is a series of one day workshops that focus on the intricate relationships between our mind, body, soul and environment, and how to understand our human experience from a broader perspective.
Every topic is related to a function of our 3 levels of consciousness – either the mind, the body or the soul, and even though the topics are independent of each other they are all connected.
The list of topics available for a one day workshop are:
1. Mind, Body and Soul Workshop – this workshop is designed to give a detailed overview of the different responsibilities and functions of our 3 selves. The content of this workshop acts as an introductory template that will be used in each of the following workshops. Whilst it's not essential to attend to understand and follow the series, it is highly recommended
2. Soul Contracts and Life Between Lives Workshop – Tanya will start this day with an experiential discussion of Numerology, including how to do an in depth personal chart that identifies your personal numbers, and what they mean. We then learn about the Life Between Lives and how soul agreements are formed before incarnating. The final part of this workshop looks at the gallery of spiritual life lessons that a soul will undertake in its journey on Earth, including an exercise in how to identify your primary soul lessons.
Please wear comfortable warm clothing, bring a big pillow with you if you wish to sit on the floor and a notebook or paper and writing utensils. Morning and afternoon tea are included.
Please complete and submit registration form to book your place. A $20 deposit is required at time of booking.
3. Past Lives and Time Line Therapy® Workshop – learn about the process of reincarnation and explore the fascinating subject of Past Lives. The day will include a detailed discussion of how effective past life regression is as a therapy (and why it works), plus an experiential exercise of exploring your own past lives
4. Neuro Linguistic Programming (otherwise known as NLP!) – in this workshop we'll be exploring the principles and philosophy of Neuro Linguistic Programming, human models of communication, how language 'programs' our behaviours and creates our reality (both desired and undesired), examples of eye patterns and strategies, rapport and body language, and practical ways to use NLP in different contexts. We'll also look at an overview of NLP techniques for therapy and self development – how you can create positive changes for yourself and others in daily life
5. Hypnosis Workshop – learn about the natural phenomenon of trance, the amazing world of your unconscious mind, and how to use self hypnosis to create changes you desire. This day will include a structured process (and practice) for how to create an effective self hypnosis script for any problem, and how to record your ideas for self healing
6. Meta Medicine – are diseases what we think they are, or are we beginning to understand disease from a different perspective? Meta Medicine is a new medical approach that has been developed by German doctors over the course of the last 30 years and provides an alternative view on the cause and nature of disease. In this workshop learn how trauma & significant emotional events are related to disease processes, how they manifest in the body, and what we can do to heal them
7. Spiral Dynamics – This workshop looks at the evolution of human values: how we transition through states of independence and states of community as we move towards a sustainable human values system for ourselves and for the planet. The day will include the opportunity to discover and explore your own values level and steps you can take to work effectively with other values levels
8. Chakras – learn about the flow of energy through the chakra system, how vital chakras are to our health and wellbeing, and how they are roadmaps to our highest fulfillment. This day will include simple techniques you can use for removing negative energies from your chakra system, and then energizing and balancing the chakras for optimum health
9. Archetypes – Caroline Myss and Carl Jung – explore the world of unconscious Archetypes: what an Archetype is, how Archetypal patterns reveal a great deal about your soul purpose, how to discover which ones you are working with, and how they shape your personality and destiny in daily life.
10. Introduction to Pleiadian Lightwork – learning about how the human/soul energy field works, and how it stores primary information for our souls' purpose. We'll also be looking at the nature of intrusive energies, how to keep our energy fields clear and vital, and what to focus on to achieve our highest possible potential in this lifetime. Many of the techniques we'll be learning and practicing will be from Amorah Quan Yin and her methods in Pleiadian Lightwork healing – a unique and comprehensive model for understanding and healing the soul energy field. 
Workshop manuals and meditations are provided on all workshops for you to take home to practice the methods for yourself and others.
Register your interest for any of the above workshops!
Request a schedule or one can be arranged specifically for a small group with a minimum of 6 people
The overall purpose of the workshops is:
to give you a comprehensive map of your 3 selves – mind, body and soul. In the western world there is a heavy emphasis on the aspect of "mind", and much of our unconscious and higher conscious experience is sadly neglected – we aim to redress this imbalance throughout the course of the workshops!
to give you practical tools, techniques, handbooks, resources and meditations for understanding and working with your 3 selves
to give you the opportunity to develop a detailed map of your personal life purpose, and how to live this more fully
to offer a highly enjoyable introduction to different spiritual topics and their methodologies
to offer an introduction to longer professional trainings that may be of interest, including accredited practitioner trainings in NLP, NLP Coaching, Hypnotherapy, Time Line Therapy®, Past Life Regression, Life Between Lives Hypnosis, and Pleiadian Lightwork (F.S.P.)
to assist you in your journey to inner peace and contentment, be more balanced, feel more connected to self and others, have more joy and be happier at the end of each weekend, as these are the true states of the soul
to offer a space to connect with like minded people, share ideas, and make new friends or colleagues.
Read more here
Whilst is it hoped you'll be able to attend all 9 workshops and absorb the entire program, we understand that the demands of modern life can make it difficult to commit to all 9 Sundays – for you to receive the maximum benefit from the program it's recommended you schedule time to attend at least 5 to 7 of the workshop days. We will be covering material (particularly in workshop 1) that will be referenced in each of the weekends, so it helps to attend as many as possible to understand exactly what's being taught.
Different workshop topics will resonate with each person, some more than others, so if you know in advance that you can't attend all 9, choose the ones that hold the most interest for you and make sure to lock them in your diaries! You are always welcome to attend a workshop you can't attend on the next program.
Finally, after the completion of the 9 workshops we will be hosting a 2 day weekend retreat titled  "Your Ideal Future" that will focus on releasing any emotional blocks or barriers you've been experiencing – some of these may already be familiar to you, or some may be discovered throughout the course of the workshop program.
At the end of the 2 day weekend you'll be emotionally clearer, able to create realistic goals for your future, and able to move joyfully and decisively towards fulfilling them!
This is a unique, inspiring and eye-opening series of topics suitable for newcomers to the mind, body and spirit field, or old hands – we look forward to meeting you and guiding you through these modalities very soon!
(To register, please download a registration form and return it to either ynotcollins@hotmail.com, or to tanya_as_self@hotmail.com. Numbers will be limited so payment before the workshop is essential to secure your place).
Workshop Prices:
One workshop – $90
Two workshops over 1 weekend – $150
Five workshops – $350
Six workshops – $400
Seven workshops – $450
Entire program – $620
Two day residential retreat weekends can be organised – $295 per person (includes accommodation at a Sunshine Coast location)
Payment options – Cash / Credit Card via phone / Direct Deposit